Family Psychological Services, LLC
Lawrence Office2601 W 6th STE A

Lawrence, KS 66049-4319

Phone: 785-371-1414
Kansas City Metro Office
(Dr. Wes Only)
4200 Somerset Dr, Ste 214A
Prairie Village, KS 66208
Phone: 913-888-8967
MENU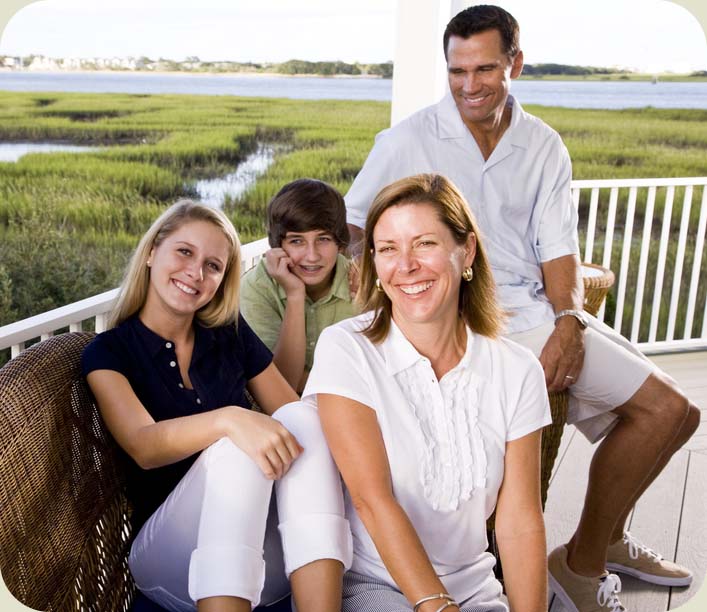 WHY CHOOSE FAMILY PSYCHOLOGICAL SERVICES?
You have a choice in mental health providers. Here are a few reasons to choose us:
Expertise: We are renowned in Lawrence and the KC Metro for providing quality service to children, teens, families and adults within our scope of practice.
Experience: We've worked with a wide range of clients with a host of different concerns.
Availability:This isn't a hobby, it's a mission. We're each full time practitioners with full time case loads. It can be hard to get in to see our staff sometimes, but there's a reason for that and we're constantly expanding to provide more services.
Diversity: Our staff is diverse in ethnicity, culture, and age and we're excited to work with an equally diverse clientele within our scope of practice.

Check back often! We have a whole new website in the works to improve navigation and smartphone integration and ease access to our extensive catalog of media resources.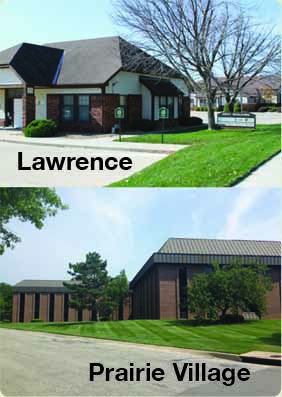 Family Psychological Services is owned and operated by Wes Crenshaw, PhD. He and his three associates see a broad clientele from Lawrence and Douglas County, where we've doubled our office space to better serve our growing caseload. Dr. Wes also sees Kansas City Metro clients on Tuesdays and Thursdays at our office in Prairie Village. Kelsey Daugherty APRN sees clients in Prairie Village on Fridays. We'll soon be expanding there too!
In addition to top quality psychotherapy and assessement, we now offer state-of-the-art medication management to clients seen here for therapy, emphasizing interdisciplinary collaboration, ePrescribing, convenient client access, and empirically valid protocols.
Please hang in there. We know it's been difficult to get an appointment, but Alisha and Kelsey are going full time, we're continuing to add office space, and interviewing additional staff to meet the demand. We'll be teaching these talented new professionals what they need to know to offer the same top-quality service you've come to expect from Family Psychological Services.
We're building on Dr. Wes's 22 years of experience in business and mental health service delivery to enhance what you and your family get out of treatment, from the time you make your first call to our office, until the time we shake hands and say "good-bye."
Family Psychological Services offers a full range of services for families, children, teens, and college-aged adults and a limited scope of services for adults over age-25.
Click below to learn more:
Available in PAPERBACK
, on KINDLE
, in
HARDCOVER LIBRARY EDITION through Ingrams Library Services
and on audiobook from AUDIBLE.COM
Dr. Wes Crenshaw offers thirteen principles for successful living with ADD and ADHD drawn from twenty-two years of experience and 23,000 hours of clinical discussions with hundreds of interesting clients. Written in an entertaining, conversational style for readers aged 15 to 30, Dr. Wes pulls no punches in confronting the cognitive, social, emotional, and academic pitfalls people with ADD face every day. He also helps families, friends, and romantic partners understand a diagnosis of ADD not as something to fear or an excuse, but as a first step on the path to a better tomorrow.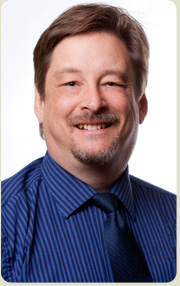 Wes Crenshaw, PhD is a Kansas Licensed Psychologist who is Certified in Couples and Family Psychology by the American Board of Professional Psychology (ABPP) and holds a Health Certificate in Sex Therapy and Sex Education from The University Of Michigan. Dr. Wes has been a member of the Lawrence community for over 25 years, having received his PhD from the University of Kansas in 1994. He trained with some of the masters in the field, and is skilled and experienced in working with adults, teens and couples.
Dr. Wes has served Lawrence, Douglas County and the greater Kansas City metro since 1999. He is coauthor of the Double Take column published weekly since 2004 in the Lawrence Journal World. He is a frequent guest in Kansas City area media and writes for Your Teen and ADDitude Magazines.
Download Dr. Wes Crenshaw's Professional Vitae
"When people come to therapy they don't want to talk to a therapist. They want to talk to a person who knows how to do therapy. Regardless of how well you're trained or how much you know, if a therapist can't talk with kids and families like a regular person, he won't be able to communicate the important ideas of therapy. That's how I try to work with my clients -- like a real person who knows something useful that could bring about change."
--Wes Crenshaw, PhD ABPP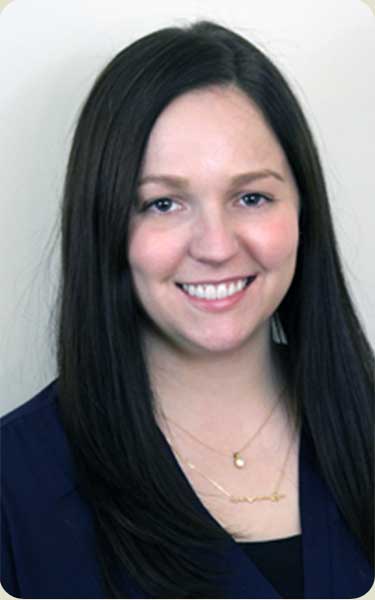 Kelsey Daugherty RN, MSN, APRN, PMHNP-BC can prescribe all psychopharmaceuticals including stimulants under protocol with Dr. Cris Davilla (see below). She is empaneled with BCBS of Kansas, Coventry, Aetna and Tricare and is presently awaiting additional panels.
Kelsey attended KU for two years before transferring to Avila University where she received her BSN. She began her career at the MD Anderson Cancer Center in Houston after spending a summer in Tanzania working at Bugando Medical Center. She completed practica at Awakenings KC, the KU Child and Adolescent Psychiatry Clinic, Stormont-Vail West, and St. Luke's. Kelsey received her MSN from the University of Missouri at Kansas City where she will continue her graduate program to complete the Doctorate of Nursing Practice (DNP) in 2017. She is an amazing addition to our team bringing fresh ideas and the lastest research in medication management to every case she sees. When you meet her, you won't have to ask why we jumped at the chance to bring her to Family Psychological Services.

"Good medication management begins with good communication between the client, the therapist, and the prescriber. Sometimes clients come in feeling they've been on a psychiatric conveyor belt. My goal is that everyone I work with leaves feeling they've been listened to and understood. "
--Kelsey Daughtery, APRN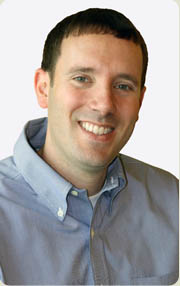 Adrian Zelvy, LCPC completed an MA in Counseling Psychology-Counselor Education specializing in Couple and Family Therapy in 2007 from the University of Colorado-Denver. Prior to working as a therapist, Adrian worked with adults and children with disabilities to re-enter the competitive workforce and as a high school teacher.

Adrian has practiced in the Lawrence community since 2008. Prior to that he worked at the Wyandot Center in Kansas City Kansas as a part of Project Redirect – providing court ordered therapy services to juvenile offenders. Adrian began serving children, teens and families in Lawrence with the Bert Nash Center's Child and Family Services Team in 2008. He uses a collaborative approach that maximizes the strengths of those he works with and empowers change.

"I am not here to fix you, because I do not see you as broken. Instead, therapy is a process of identifying and initiating small shifts in our way of thinking, feeling and behaving that lead to healthier patterns of living with ourselves and others. Sometimes taking the first steps can seem difficult, but rest assured we'll take them together."
--Adrian Zelvy, LCPC
Alisha Saucedo LSCSW accepts BCBS of KS and BCBS of KC PPO, as well as United Health Care and KanCare. Call Carrie soon for an appointment as Alisha is building a full time caseload fast. She specializes in play therapy for younger children, but also has experience in acute psychiatric care, juvenile justice, and the foster care system. She sees adolescents, young adults, and families and is skilled in play therapy, behavior modification, solution focused therapy, and Nonviolent Crisis Intervention. She is certified in Eye Movement Desensitization Reprocessing (EMDR) for adults and children and works well with clients having a history of trauma.

"My goal is to provide my clients with the opportunity for change. Whether that's exploring life through play, including the family or community system, or focusing on a solution, my job is to help you reach your full potential.
--Alisha Saucedo, LSCSW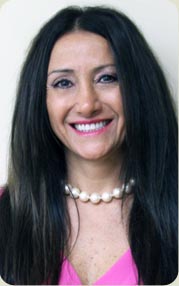 Maria Cristina Davila, MD FAPA is a Board Certified Psychiatrist and Psychoanalyst. She owns and operates Awakenings Intensive Outpatient Program (IOP) for adults and adolescents with mental health and substance abuse concerns at 83rd and Mission in Prairie Village. She serves as a consulting psychiatrist for Family Psychological Services and collaborating physician for Kelsey.

Intensive Outpatient Services provide a much needed resource for adults and adolescents who require more than weekly or twice monthly outpatient service, but are not in need of inpatient psychiatric hospitalization. You can reach Awakenings at 913-381-8555.

"I believe in real collaboration between patient, therapist, and prescriber. By working as a team we can enhance treatment outcomes.
--Maria Cristina Davila, MD FAPA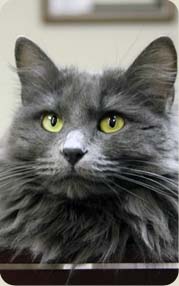 Grace, is a Certified Animal Therapist (CAT)*. She assists Dr. Wes by trying to type notes on his laptop during session and napping on the arm of his chair. Lately she's been learning to sit with clients (or on them), but she may ignore you unless you bring string. In fact, she wrote her masters thesis on string theory. Sometimes she plays rough, particularly with boys. Grace likes boys quite a bit. Grace does not like other cats, but she does like puppies as long as they are friendly and cute. She loves birds...which is why we don't usually invite them to session.

If you have allergies to Grace she won't be offended. She can retire to her office or visit with clients in the lobby during your session. Just let us know at the beginning of sessions. Some clients who like cats but are allergic enjoy having this limited exposure to Grace. Dr. Wes does have a HEPA air filter in his office to keep the air clean of allergens.

"Meow. Meow meow meow. Meow. Meow. Purr purr. Snore snore."
--Grace, CAT
*This is a joke. Cats can't be certified as therapists.